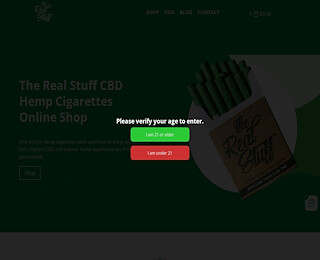 Do you worry about the kind of paper you're buying for blunt wraps? When you purchase CBD hemp cigarettes from The Real Stuff, you can have peace of mind that you're buying a product made entirely from hemp, from the hemp paper and biodegradable hemp filter to the cigarette box- all 100% hemp.
I49 Seed Bank
1-888-441-4949
i49.net
We offer authentic genetics, no substitutions, guaranteed shipping and a phone number to reach a real person when you have a problem. Call us today and find out the i49 difference.
[
Blunt Wraps – Realstuffsmokables.com
CBD Cigarettes: Up to 10% CBD, that's 80 milligrams per stick.
Hemp Filter: Yes, even our filter is made of hemp. This means a natural smoke, with a biodegradable filter.
Paper: You guessed it, the paper is made of hemp.
Box: Yes, the box is also made from hemp.
]